Time Captured Is Time Created®
Welcome to Eclectrix® Multimedia
Thank you for your viewing and support of music.
Saturday, November 25, 2023
featuring
 
PeaceTrain
ECLECTRIX PRESENTS
Prime Time
MNN Channel 1993
Saturdays @ 7:00 PM EST
Saturday November 25, 2023
Saturday December 9, 2023
Saturday December  23, 2023
Saturday January 6, 2024
Saturday January 20, 2024
Our Local MNN & TV Cablecast TV Program reaches
600,000 NYC Cable subscribers,
2.2 mil. viewers in the United States, a total of
3 mil. viewers globally, and unlimited Worldwide LIVE stream viewers every month.
Our recent broadcast
presents
VIVIAN REED
IN HER OWN WORDS

STRATEGY
When you choose Eclextrix Video Production to shoot your event, our team will commit to deliver the "Wow" moment you deserve when your project goes live. Eclectrix's professional services are always customized and cost-effective. Client

testimonials
readily

attest to our to our high production values. Find out if our tailor made solutions are right for your projects.

 

Give us a call or text at 646.342.7486 or

send us an e-mail

 

We would love to hear from you.
Since 2000, Eclectrix has produced over 4,000 shoots, both live and in the studio. Our team has the cameras and the editing skills needed to produce your video securely, on time and within budget.
Eclectrix also has the knowledge of social media and the creative empathy to complete projects that will run smoothly, highlight your brand and be most effective in reaching your targeted markets.
CREATIVITY
AWARDS
Eclectrix is the proud recpient of multiple honors for the Award Winning Documentary
THE FIFTH ELEMENT OF HIP HOP

Eclectrix Delivers


Your unique brand will be ready to trend in Eclectrix digital productions and formats. We specialize in social media marketing, live streaming, studio and field productions
including drones. CERTIFICATIONS:
Field Production, Canon Cinecamera C100, Z150.
Intermediate Video Editing:  Adobe Premier CC and
Essential Graphics.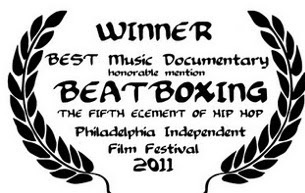 Activate Your Digital Portfolio  
Let Eclectrix plug you in!
A tool that will add new value to your marketing strategies.
Use the power of your digital portfolio to create interactive,
multimedia strategies to market your business: TV Broadcast,
Online: Social Media, Live Streaming, Internet,  and  Emails.

Schedule a FREE consultation now. Call 646-342-7486.
Eclectrix Custom Websites


Every Eclectrix website is a customized project.
Your website will come alive with professional video and audio
designed to highlight every aspect of your business.
Production options include: live shoots, live or canned music,
stock footage (sourced for your special needs)  and Photography.
Our Goal is Your Success

As a valued Eclectrix client, we guarantee to produce your custom project(s) on time and we will work with you for the long term.
Our prices and packages for multiple projects are crazy reasonable.
Payment plans are available (interest free).
Reduced rates will apply for website updates / revisions. 

 Our Clients Come First
Whether videotaping a live show, or constructing a web site,
our dedication and commitment to our clients is paramount to the way we do business.
Read what our clients have to say about the work we do at Eclectrix®.
VIVIAN
REED
JOHANNA
NEUMAN
TOOTS AND
THE MAYTALS
EMME
KEMP
LOU
MARINI
BERNDARD
PURDIE
HIRAM
BULLOCK
MICHAEL
WOLF
TONY
GARNIER
RONNIE
BURRAGE
THE DRIFTERS
PATIENCE
HIGGINS
BETTYE
LaVETTE